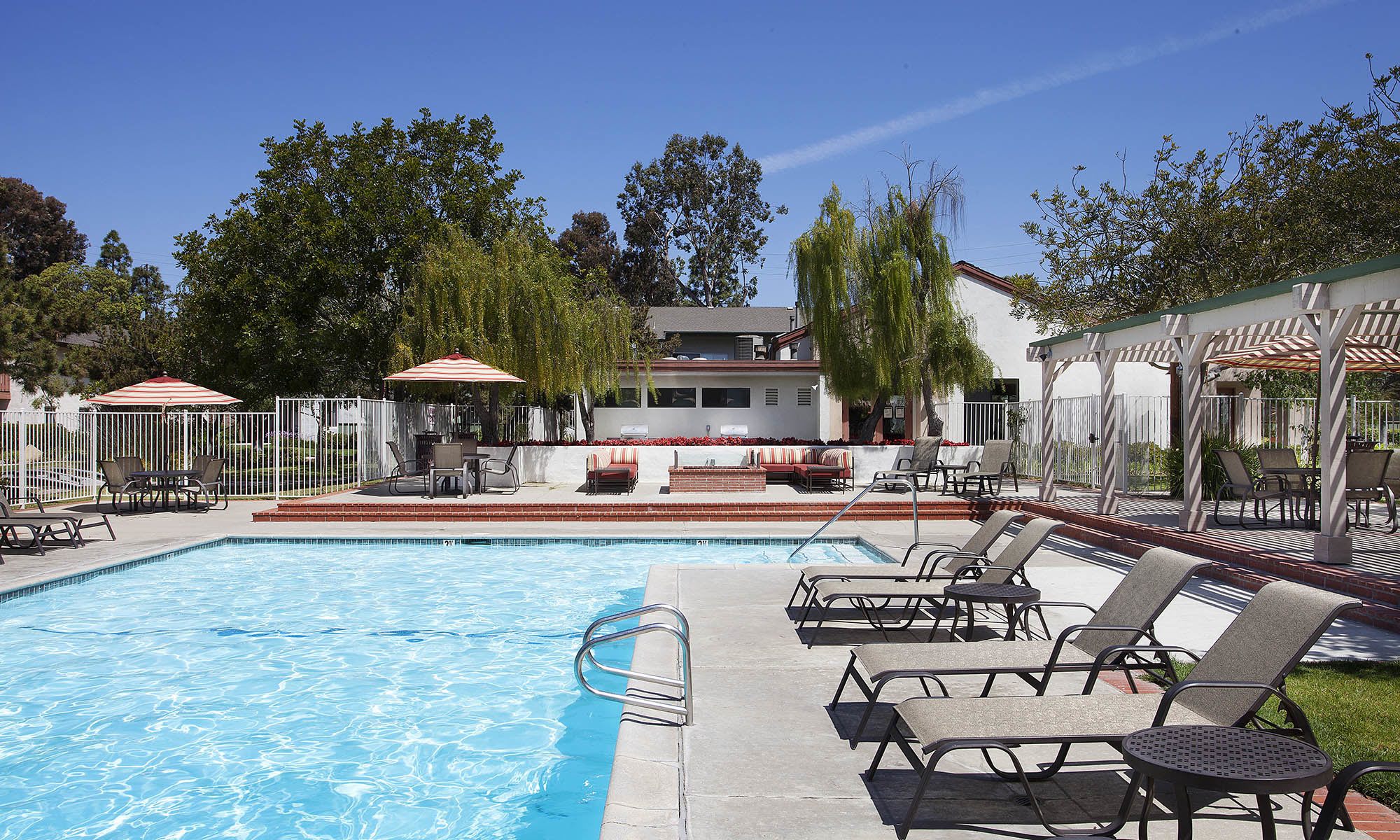 Welcome to Pacific Oaks Apartments
Live where you can thrive.
Set amidst the California Central Coast, Pacific Oaks offers a wonderful opportunity to experience a thriving lifestyle in Santa Barbara County. Within each spacious apartment home, you will discover a beautiful dining area, open bedroom layouts, and a delightful kitchen with a viewing window and breakfast bar.
The community creek turns any balcony or patio into a relaxing getaway, and expansive windows allow for stunning natural light throughout the home. At Pacific Oaks, you will find everything you need, including a fitness center, modern clubhouse, collaborative workroom, heated swimming pool, an open-air spa, and an onsite professional team.
More Than Hype.
Pacific Oaks is a haven if you're not down with IV living. It is managed by the Towbes Group--a professional company. The apartments are located behind Albertsons and Rite Aid, so you're really close to shopping.
Greg — Yelp
I enjoyed my short stay at Pacific Oaks. What grabbed me was I was able to have my cat live in the apartment. The pool was nice, and the grounds were well kept and attractive. The staff was very nice. I never had a problem with laundry other than hauling it up and down the stairs. The vaulted ceilings for the upstairs units is a plus. I think it is worth the extra rent to be in a nice place like this.
Ghostbuster13 — Apartment Rating
Sometimes walking down the pathway between fountains and nicely maintained grass, with leaves falling, cool breeze, reminds me of living in a resort. Thanks Pacific Oaks for the nice landscape and architecture. S. Khan | Facebook I lived at this community for 1 1/2 years and I was very happy there. The office staff is awesome and always took care of any problem I had right away. It is a quiet and safe atmosphere.
lips2nv — Apartment Ratings
Live at the Center of It All
Each of these Goleta apartments boasts flow-through ventilation, naturally-lighted kitchens, and a private balcony or patio. In addition, there are convenient laundry facilities and covered off street parking. Offering the best in Goleta apartments for rent, at Pacific Oaks Apartments, we anticipate your needs and provide for them. For your fitness and relaxation, Pacific Oaks Apartments provides a heated swimming pool, open-air spa, as well as a game room with pool table. Also available to residents is a beautifully furnished clubhouse well suited for gracious entertaining. All facilities are maintained by our professional staff.
Come explore the neighborhood in person and fall in love with Pacific Oaks Apartments.
Great Minds Think Alike
Explore other communities near Pacific Oaks Apartments and find the perfect place to call home.